These days, the word "wellness" has become synonymous with things like green juice, yoga retreats, and expensive skin care routines. But at Grubhub, we know that well-being can take on a number of different forms. From trying a new restaurant whose bolognese is just like grandma's, to scheduling your meals ahead of time so you have one less thing to worry about, Grubhub can help you live a more well-balanced life. Plus, who said ordering your favorite comfort food wasn't a form of self-care?
Some of our friends took to Instagram Live to chat about how they use Grubhub to help them achieve their goals. Miss them when they went live? Check out our main takeaways, below.  
Make ordering a part of your self-care routine. 
For actor and content creator Rickey Thompson, his strategy for well-being is summed up in one simple phrase: "Don't stress; put positivity into the air." He added, "You don't need a lot of stuff to relax, just have your me-time, do you…get in your room, be by yourself, turn your phone off, listen to music and really just decompress." One easy way he simplifies his mealtimes? Reordering his favorites on Grubhub. "I just click the reorder button and it's already there."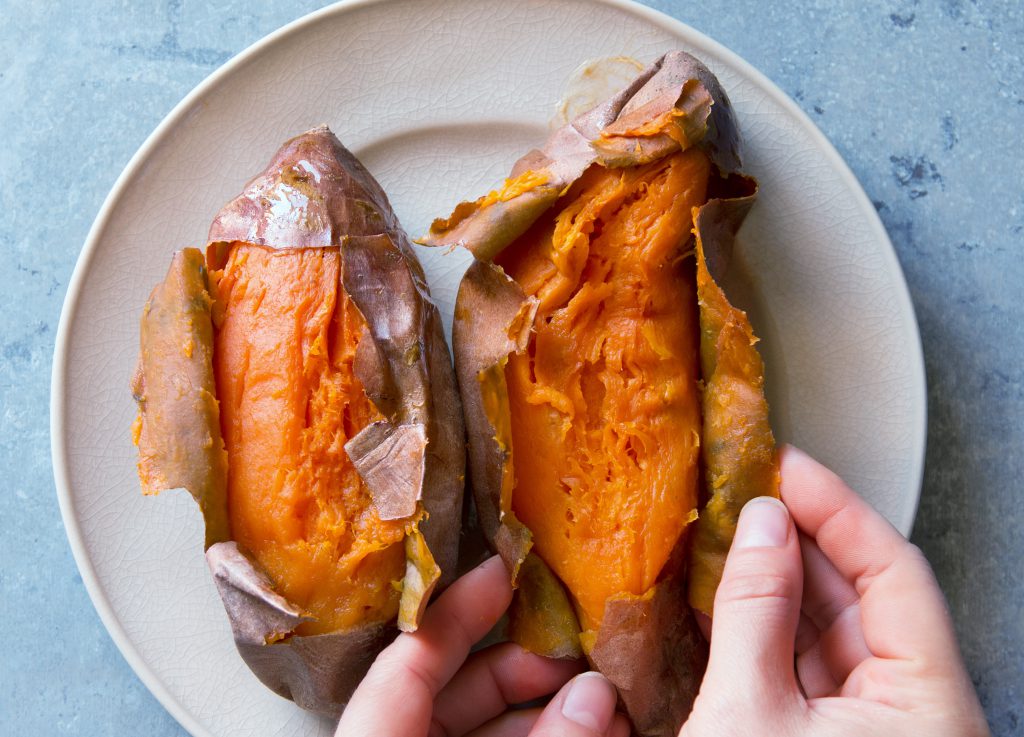 Fuel your body with the food it needs. 
Peloton instructor Tunde Oyeneyin views fueling her body with food as a form of self love. "Self love looks very different everyday. Self love could be a salad, because that's the fuel my body needs, and sometimes self love is wings, sometimes self love is a beautiful gorgeous burger with fries, because that is what my soul needs." She also tailors her meals to her workouts, and with Grubhub, she's able to find the perfect complement to her fitness routine. "If I know I'm going to do a lot of strength training, I might carb-up that morning…even sweet potatoes for breakfast, versus, if I know I'm going to do a higher cardio day, I'll focus on really good fats like avocado or nuts." Another way Oyeneyin uses Grubhub is to time her ordering with her commute, so she gets her food when her body needs it most. "What I love, specifically, about Grubhub is that if I'm working really late, I can count on my food to be there by the time I get home."
Cassey Ho, fitness entrepreneur and creator of Blogilates, suggests following up workouts with a protein-packed snack to help rebuild your muscles. Her go-to? Spicy tuna. Like Oyeneyin, Ho uses Grubhub to help her save time. "I love ordering food especially when I don't have time to cook, and I get to try new flavors which is super awesome." 
Schedule your meals ahead of time to stay on track. 
Storyteller, podcaster, and former monk Jay Shetty also uses food to fuel his performance. "A lot of people say to me, 'Jay how do you stay focused or how do you stay positive?' And I realized so much of that was based on what I ate. And when I ate healthier, I felt better. When I understood my diet, I felt better." Shetty orders a diverse array of foods and schedules his meals on Grubhub to make sure he's able to stay on track by planning healthy options. "Grubhub has a preorder function so you can actually set a time to preorder. Sometimes I find that I'm running into a meeting or I'm doing a podcast, or a keynote, or IG live; the time can go fast and I don't even remember that I need to eat and I'm poorly planning. And guess what you do when you poorly plan? You just go into the fridge and take whatever's there and eat it. So often we're poorly meal planning, but with Grubhub's preorder function it's a really easy way to ensure that you're eating what you want at the right time." 
This month, we've partnered with the Shine app to develop four mealtime-inspired meditations. Curious what your mealtime mood is? Take the quiz and find your mood and meditation today. Marah Lidey & Naomi Hirabayashi, co-founders and CEOs of Shine, also gave their tips for making mealtimes more intentional in this guest blog.